I have been to Macau for the first time this year but I need to go back again! I love how Macau has a mix of so many different cultures and with that, gave Macau it's own charm. Here are three reasons why I have to go back:

1. To Bungy jump from Macau Tower



Now this is the main and tres important reason why I need to go back! I want to take a giant leap of faith, literally and get a bird's eye view from top to bottom! Besides that, it has the Guinness World Record for the Highest Commercial Bungy Jump in the world! I want to be the first among my family and friends to jump off buildings! :P


2. To chomp on the super duper delicious Portuguese egg tarts and Macanese cuisines


This beauty needs to be in my stomach again. I wish Lord Stow's available in Malaysia so that I can eat it whenever I want! The crispy crust and, sweet and smooth custard in the middle is just breathtaking! Best when it's warm but when you have it cold, it's just like pudding!
I haven't got a chance to try Macanese cuisines so given a chance to go back, I would love to chomp on Minchi, a savoury dish with pork and potatoes and...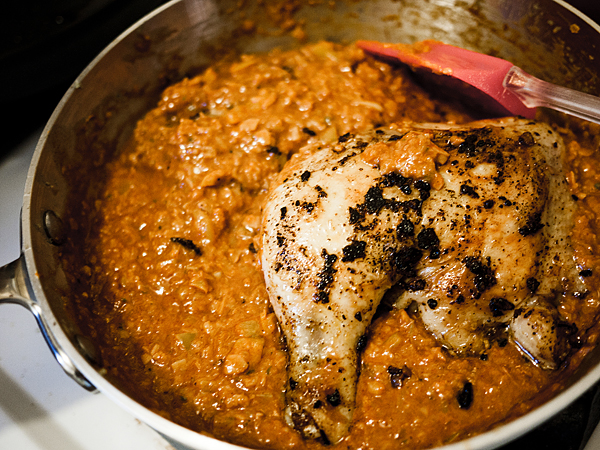 Galinha à Africana aka African Chicken. It looks so good, I have to try it for myself! To me, eating dishes that locals have for dinner at home, helps me learn more about their culture. Like food for the soul.
3. To visit the A-Ma Temple, Guia Fortress and PANDAS!!!
What's really special about
A-Ma Temple
is that it has different halls dedicated to different deities so people from Buddhism, Taoism and many more beliefs can come here to pray and offer offerings. It has also existed before Macau was even formed! I would love to visit this temple to admire it's long history and culture!
It's amazing how people are able to build fortresses such as the
Guia Fortress
eons ago and the buildings are still standing today! I would love to visit the chapel and lighthouse and witness the influences from Chinese and Western cultures that took place in the construction of the buildings.
I was aware about the

Macau Giant Panda Pavilion

when I went to Macau last January but I never got the chance to visit it. Also, I have missed my chance to visit the pandas in our National Zoo. So I really really really want to see the adorable pandas! :)







All in all, Macau Government Tourist Office and Nuffnang Malaysia should send me to the 3 days, 2 nights all-expense paid holiday to Macau because I would love to share my Macau adventures to the world and from there, everyone will put Macau as one or better, the top of their Must-Visit places list! Also, I really miss the Portuguese egg tarts!

If I was chosen as one of the winners, I will scream, 'I LOVE MACAU!' and 'I LOVE NUFFNANG!' as I am bungy jumping from Macau Tower! So thank you to Macau Government Tourist Office and Nuffnang Malaysia for organizing this exciting competition! :)


P.S: You can check out my previous posts about my first trip to Macau below! :D

Of Portuguese egg tarts and casinos- Part 1

Of Portuguese egg tarts and casinos- Part 2




Labels: Competition, Macau, Travels